Dereck Marshall and Sons Funeral Directors
Dungannon's only independent and fully licensed Funeral Directors serving Dungannon and surrounding districts
At Dereck Marshall and Sons Funeral Directors, we understand how difficult it can be to deal with the passing of a loved one. We offer dignified funeral services to help you at this emotional time. Our services are available to in the comfort of your home or at our office.
Here when you need us the most
We are here for you 24 hours a day 7 days a week. We will give you space and time to grieve with dignity, while ensuring you have all the support and expert advice you need. If you require help with funeral arrangements we are available 24 hours every day, as we believe a friendly family approach is at the heart of everything we do.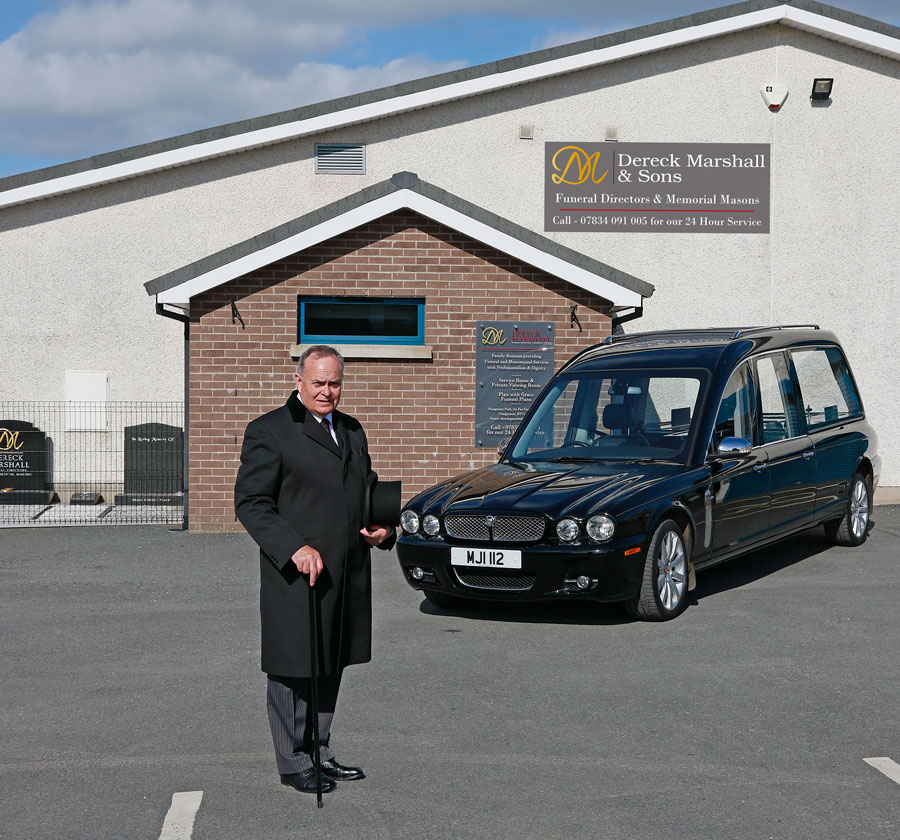 About Dereck Marshall and Sons Funeral Directors.
Dereck has been arranging funerals in Dungannon and surrounding areas for over 35 years. You can depend on him to help and guide you as a family through a time of sorrow and emotional stress by providing a sympathetic, personal approach to arranging a funeral that is a fitting tribute to the deceased.
Dereck has now been joined in the business by his two sons Simon and Gary. Dereck believes strongly in qualifications and much needed regulation within the funeral industry and like he did many years ago he insisted Simon and Gary obtained formal training and qualifications.
Gary completed his Certificate in Funeral Service in Belfast becoming a Member of the British institute of Funeral Directors following in Dereck`s footsteps, who became a member in 1988. Gary has a caring approach and finds it rewarding helping families at their time of need and has inherited many of Dereck`s attributes as he has worked alongside his father. Gary also has 25 year's experience in the construction industry which equips him well to undertake Memorial work within the business.
Simon has a keen interest in the preparation and embalming side of the business and believes very strongly that a good viewing experience of the deceased helps families with the grieving process. He completed his exams with the International Examination Board of Examiners and has recently been admitted as a member of the British Institute of Embalmers. He trained in both Dublin and Bristol with internationally renowned tutors Ray Hood and Cyril Gantley.
We take care of everything in house from funeral plans to memorials and headstones.
Our beautiful funeral home offers a comfortable, private space for you to spend some much-needed final moments with your loved one. We have a service room suitable for approximately 60 people and the Stangmore room is a private facility where family can view the deceased.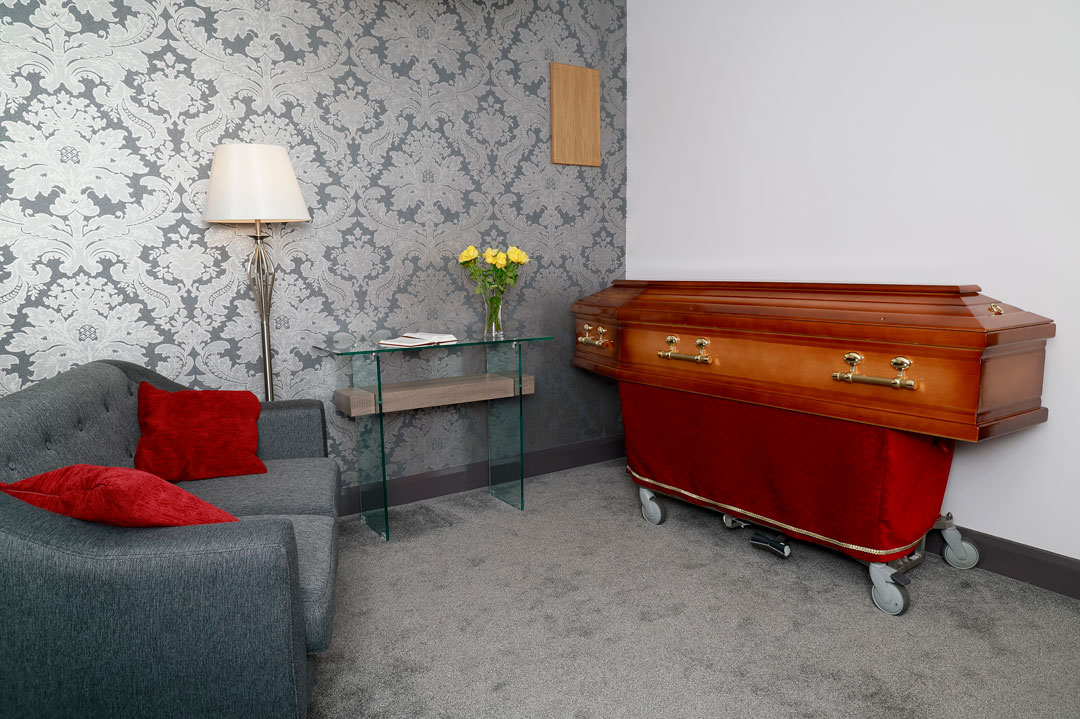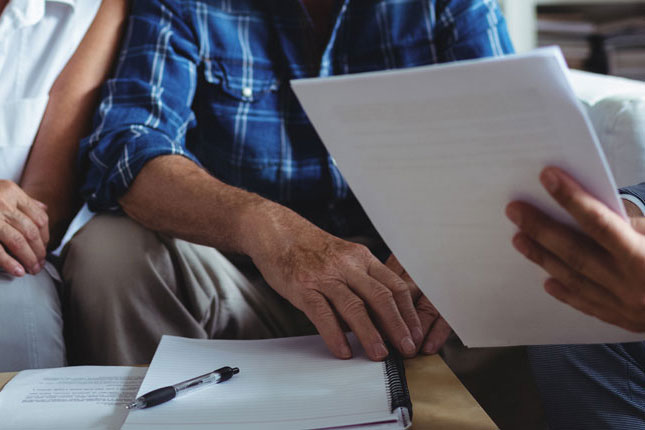 Funeral plans help to relieve your family from the financial strain that comes with the death of a loved one. You can choose a plan that suits your budget and offers you the type of funeral service you want. The funeral plan industry became regulated this year and we have partnered with Golden Charter Funeral Plans which is an approved Funeral plan provider and we have completed all the necessary training to ensure that we meet all the regulations which ensure you get a safe secure funeral plan. We are registered with the Funeral Planning Authority.
Whether you're looking for a traditional or a bespoke memorial design, you can rely on our team to create one that suits your exact specifications. We will provide no obligation inspection and quotation on request.
Why choose Dereck Marshall and Sons?
– Professional, Qualified and Fully Licensed Funeral Directors and Embalmers
– Personal Family Service offered by a two generation family business.
– Discreet, down to earth non judgemental service offered to all.
– All areas of Business completed by ourselves as a family no outsourcing of embalming or memorial works.
– Care and dignity of the deceased and their loved ones at the heart of everything we do.
Our Associations and Accreditations