All our coffins and caskets are manufactured by quality craftsmen and we demand a high quality finish on both the wood work and the Interior linings. We also offer the Willow coffin for those who are passionate about their impact on their Environment.
Helping you choose the right coffin
Choosing the right coffin for your loved one can prove to be a difficult decision to make. Dereck is highly experienced in working with families in sensitive situations and will give you his undivided attention to help you make the right choice. Guiding you on previous choices the family has made on coffin selection and trends within the community.
Our coffins range from traditionally styled coffins to more contemporary styled designs. Eco coffins are an evermore popular choice for those with our environment in mind.
A Light Oak veneered coffin with plain sides and flat lid, fitted with an ivory satin interior and Garrel mount.
A Medium Oak veneered coffin with raised profile sides, double raised lid, fitted with an Ivory satin interior and Winchester mounts.
A Golden Oak veneered panel coffin with double raised lid, fitted with an ivory elasticated satin interior and Oscar mounts.
A traditional Solid Oak coffin with engraved cathedral panel, double raised lid, fitted with an ivory fold over satin interior and plate brass handles.
A two-toned Brown Oak Italian casket, fitted with a quality interior and oval bar mounts.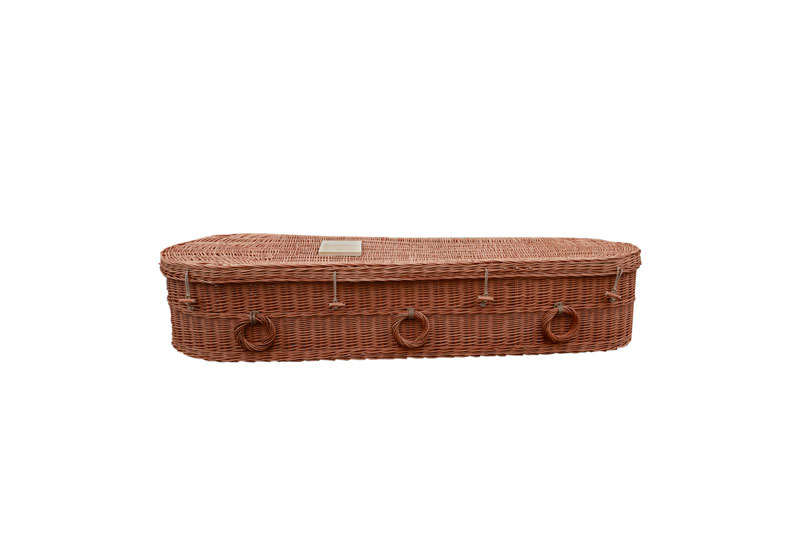 A brown rounded end coffin, also available in traditional shape, fitted with a natural padded liner.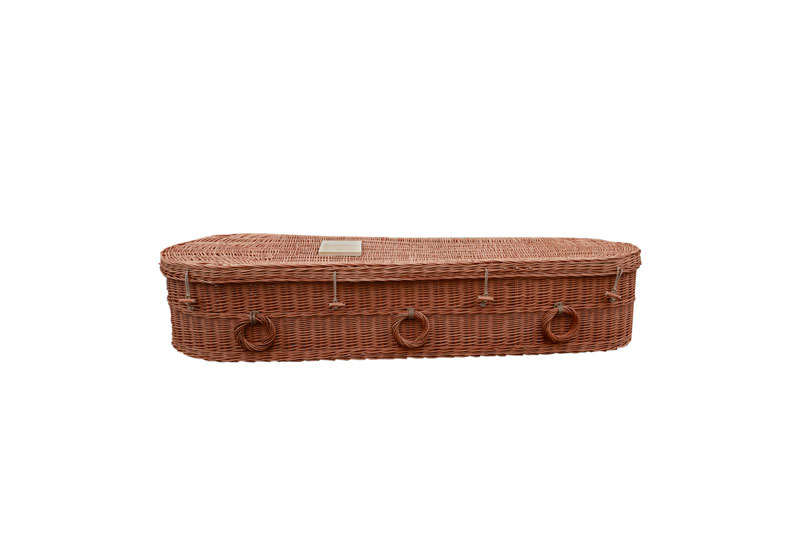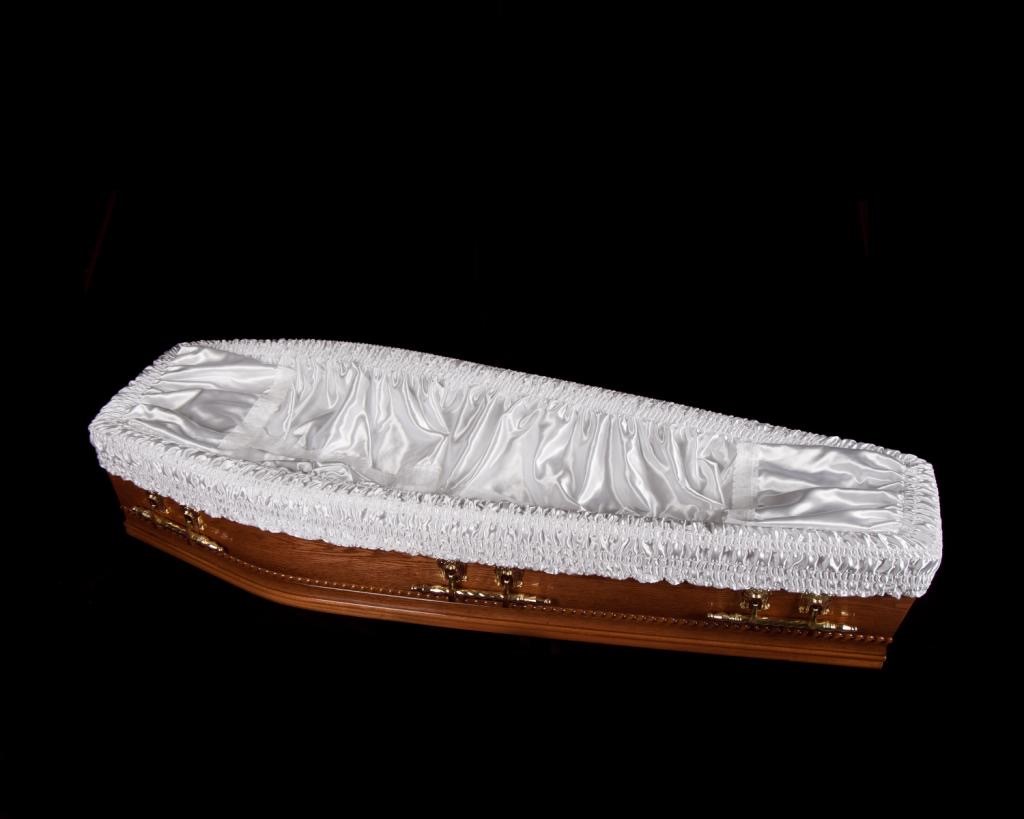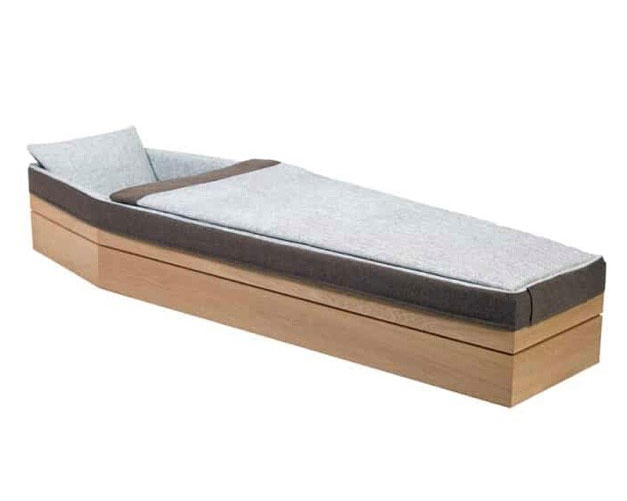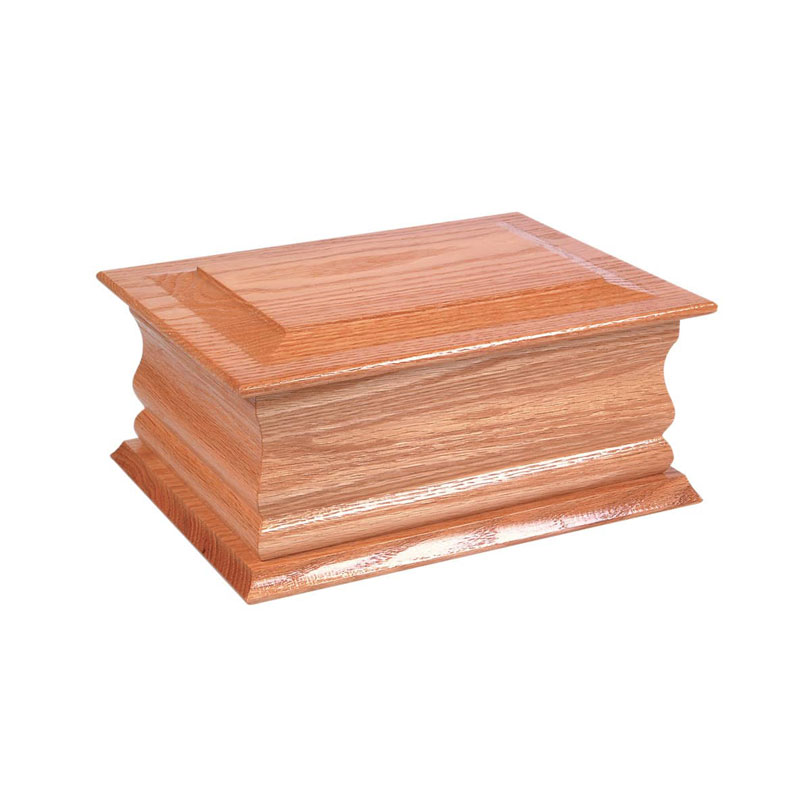 Traditional urn for burial of ashes.
Range of Scatter Tubes Available
Scatter tubes available in different designs used to scatter ashes in a favourable or memorable location.