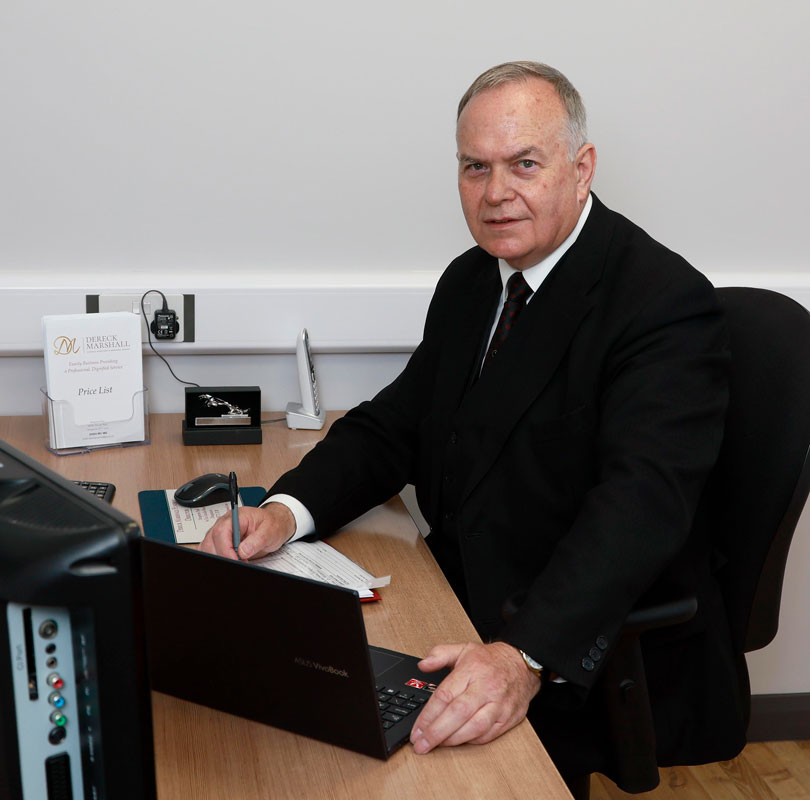 Dereck G. Marshall Dip. FD LMBIFD
Dereck is the founder and owner of the business. He has over 35 years experience in the funeral industry in Dungannon and surrounding areas. He always strives to provide the very best services to local families in their time of need. A strong attention to detail and professionalism is something Dereck had gained a reputation within the industry for. Families and the care and dignity of the deceased are always front and centre with Dereck. He gained his Diploma in Funeral directing in 1988 and is a licensed member of the British Institute of Funeral Directors. He is also a trained Funeral Plan Advisor and has vast experience in the memorial side of the business. He plays an active role in the community within many organisations, charities and his local Church.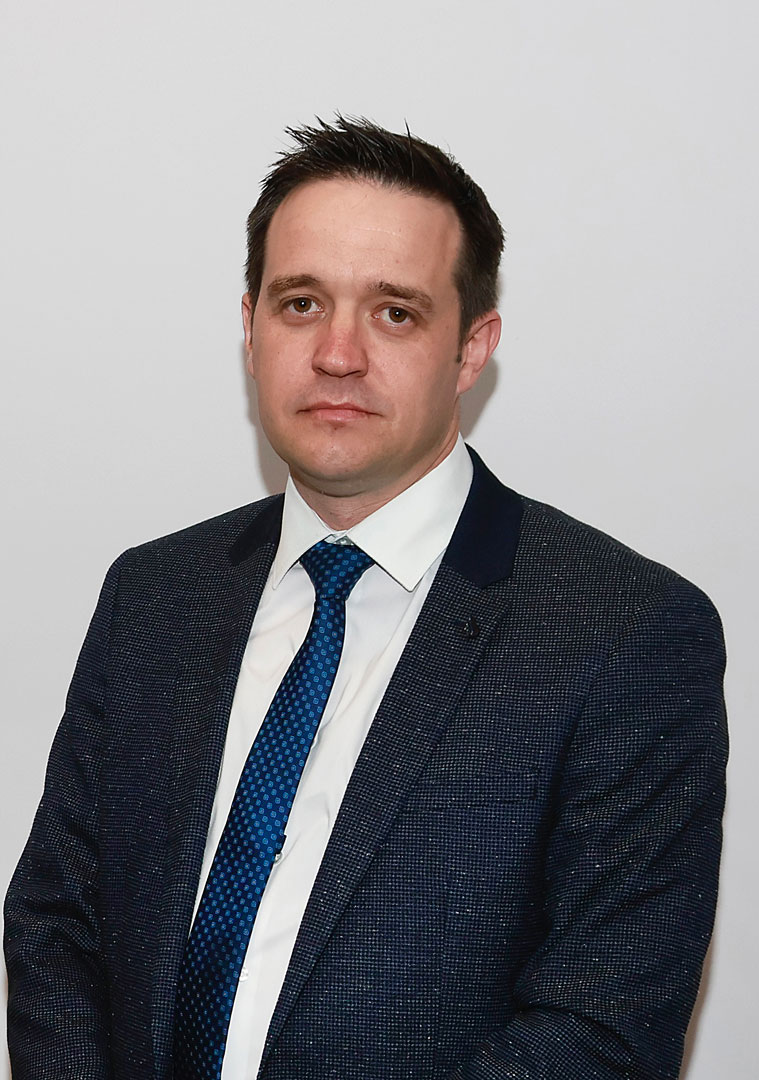 Gary R Marshall Cert. FS BIFD Bsc (Hons)
Gary has joined the family business after growing up as did Simon surrounded by the funeral industry. He finds helping families in their time of need very rewarding and sees it as a great privilege. Gary has gained his certificate in funeral service with the British Institute of Funeral Directors and is currently studying for his Diploma in Funeral Directing. Gary has qualified in funeral planning with Golden Charter. Gary also looks after the Memorial installation side of the business having 25 years experience in the construction industry. Outside of work Gary is involved in community organisations and playgroup committee.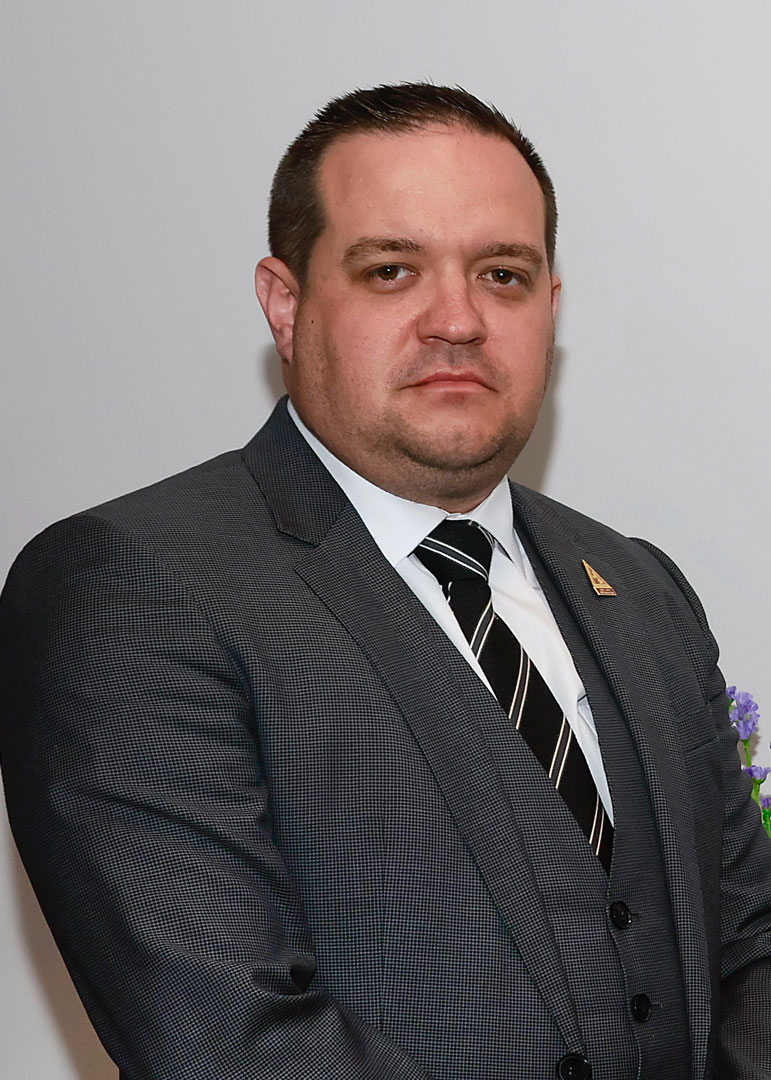 Simon G. Marshall M.B.I.E. M.E.A.E.
Simon has joined the family business and has a profound interest in the embalming side of the business. He has completed his practical and theoretical examinations with the international examinations board of Embalmers and is a member of the British Institute of Embalmers and European Association of Embalmers. Simon believes strongly that the embalming process is very important in providing the best viewing experience for the deceased loved ones and strives with new techniques and always wants the best level of dignity and presentation for the deceased. He is an advocate for formal qualifications and training in such an important and privileged profession. He trained with internationally renowned embalmers Ray Hood (Bristol) and Cyril Gantley (Dublin). He also is gaining a reputation as a Trade Embalmer offering his services to many Family Funeral Directors throughout Northern Ireland.
June works in an administrative role within the business. June joined the business after a long career with local newspaper the Tyrone Courier where she served the Dungannon community for many years. June brings a very organised and structured approach to the office. She has graduated in Funeral Planning with Golden Charter and is an excellent people person taking care of our families needs. Outside of work June is involved with many community organisations in the Moygashel and Dungannon areas and is well known to many.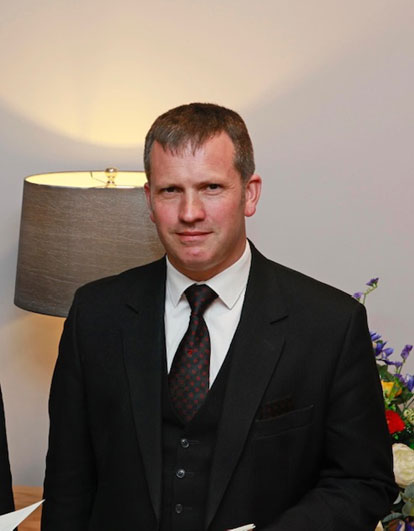 Uel has been working within the funeral industry in Dungannon and surrounding areas alongside Dereck for many years and is an experienced member of the team. He has always had a keen interest in the funeral industry and considers looking after families in their time of need as a great privilege . Uel is a Moy native living and working on his family farm close to the village meaning he is a familiar, dependable face for our families in the Moy area. Outside work Uel is an active member of his local church and has been a member of local community organisations in the Moy and Killyman areas all his life.